About Caribbeancom

Caribbeancom is the biggest and the most reputational company of uncensored Japanese adult movie.

Considering its quality, quantity, and service, there is no reason to choose any other adult movie site.

Caribbeancom was established in 2001, it has been releasing the high quality movies of famous porn actress.


Exclusive erotic movie from Caribbeancom


Caribbeancom releases over 4000 movies ever.
Also, over half of those movies are exclusive ones, so you can't watch those movie other than Caribbeancom.

Most of new Japanese porn stars make their debut as a uncensored porn actress at Caribbeancom.


Information of movie at Caribbeancom
Number of movie: about 4300
Renew frequency: 30 movies /month
Download limit: 3 movies /day for Regular registeration (No limit for streaming)
Size of movie file: 1GB – 2.5GB
Monitor size: 1280*720 as maximum
Bitrate: 7000kbps as maximum
Image Quality: HD before 2012, Full HD after 2012
Streaming: Available except for old film
After unsubscribe: Available for which you have downloaded
Download limitation
30 days (Regular): 3 movies /day
90 days (VIP): 4 movies /day
180 day (Super VIP): 5 movies /day
There is no limitation to watch streaming movies.


Price of Caribbeancom
15 days (only streaming): $15 ($1 /day)
30 days (Regular): $49.5 ($2.17 /day)
90 days (VIP): $130 ($1.44 /day)
180 days (Super VIP): $250 ($1.39 /day)
360 days (Super VIP): $450 ($1.25 /day)*
(* You can register "360 days plan" only when you upgrade your plan.)

Some movies are only for VIP, or Super VIP.
So you could watch all movies in Carribeancom if you register as above 180 days plan.
Special Benefits
You would get points of "DXLIVE" if you register Caribbeancom as follows.
30 days (Regular): $20 bonus points
90 days (VIP): $60 bonus points
180 days (Super VIP): $120 bonus points
DXLIVE is the most reputational live chat.
You should try it using bonus points.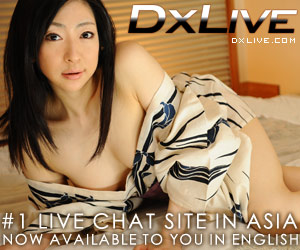 What's more, you would get discount coupon for Caribbeancom Premium.

30 days (Regular): 5% discount
90 days (VIP): 5% discount
180 days (Super VIP): 10% discount

Caribbeancom Premium is the sister site of Caribbeancom.
You can purchase a single item here.


How to pay?

You can register Caribbeancom by credit card.

VISA, MasterCard, Diners Club, JCB is available.

On your credit card statement, "DTI SERVIECES, INC." would be displayed.


How to join Caribbeancom?

I've posted the article which explains how to join Caribbeancom.



I wish you enjoy Caribbeancom life!